Samaritan Health Services – Psychology Internship
AITCN Program Contact:
Audrina Mullane, PhD, ABPPCN – Director of Clinical Training
Petra Zdenkova, PsyD – Associate Director of Clinical Training
Neuropsychology Experiences Offered:
Neuropsychology Track / Major Area of Study (At least 50%)
Neuropsychology Exposure (20% or less).
Resources / Links:
Brief Description of General Internship:
Samaritan Health Services offers three internship training positions, one on a neuropsychology track and two within a health psychology track. While there is emphasis on generalist training, tracks are developed to meet the guiding principles outlined in both the Houston Conference Guidelines and APA Division 38 language for advancing the role and contribution of the field in the understanding and treatment of health and illness, through a lens of integration. There is emphasis on developing a strong cohort, despite Samaritan's wide service region . Specifically, there are multiple social events planned during the year, interns meet together one day a week for didactics and a group research project, and there is a well defined mentorship program to promote continued professional development.
Brief Description of Neuropsychology Training:
The Neuropsychology track consists of two blocks ( 2 4-month rotation) conducting neuropsychological evaluations within an outpatient neuropsychology clinic and a sports medicine clinic. These major rotations can be either 4 days a week (with no additional minor rotation) or 3 days a week (with a different minor rotation). Minor rotations typically include experiences in a health psychology site. However, a minor rotation is also offered in primary care neuropsychology with an adult focus and a minor or major rotation is offered in pediatric neuropsychology.
The third block (4 month rotation) includes a major rotation within a health psychology site focusing on medical/health psychology and psychotherapeutic interventions with a minor in neuropsychology (for continuity of training). The rationale for this relates directly back to the generalist training espoused by the training program. Neuropsychology track interns are not expected to have the same level of expertise in health psychology as their health track counterparts; however, it is emphasized that more intensive exposure will lead to a better understanding of health-based interventions ultimately resulting in improved patient care. Neuropsychology track interns with less intervention experience may be encouraged by the training committee to consider a minor rotation in a primary care health psychology rotation during block one or two to prepare for the third block in the training year.
The Neuropsychology track meets Division 40/Houston Conference guidelines for training in Neuropsychology, with neuropsychology track interns spending 50-75% of their time within neuropsychology over the course of the training year. Each track affords a wide variety of training experiences and intern preference for rotations is taken into consideration when designing a training plan that meets training needs of developing skills for entry level psychologists.
Neuropsychology Supervision:
Robert R. Fallows, Psy.D., ABPP, Medical Director – Behavioral Health, Associate Director of Clinical Training, and Clinical Assistant Professor of Neurology at the College of Osteopathic Medicine of the Pacific, Western University of Health Sciences. Dr. Fallows received his doctorate from the Arizona School of Professional Psychology in 2010 and completed his internship at the North Texas VAMC and residency at the South Texas VAMC. He is board certified in Clinical Neuropsychology through the American Board of Professional Psychology (ABPP). Dr. Fallows started the neuropsychology program at Samaritan Health Services in 2012 and oversees the clinical, administrative, and research duties of the clinic. The neuropsychology clinic sees people across the lifespan and Dr. Fallows' particular interests include dementia, fetal alcohol effects, and sports-concussion issues. In regard to research, primary interests are in patient take-away from provider feedback. He has been the principal investigator of two grant funded studies examining multidisciplinary treatment of ADHD as well as dementia and caregiver support, both with a participatory arts component. Dr. Fallows is also the principal investigator of a neuropsychology repository and a sub-investigator of a multi-disciplinary repository, performs ad-hoc reviews for peer reviewed journals, and routinely serves on scientific poster review committees for national neuropsychology organizations. Dr. Fallows is a member of the Albany General Hospital CME committee, the Training Committee, and the Samaritan Medical Group Leadership Council. He was awarded the early career service award by the National Academy of Neuropsychology in 2019.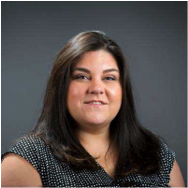 Audrina Mullane, PhD, ABPP; Neuropsychologist, North Albany location. Dr. Mullane earned her doctorate from Alliant International University/California School of Professional Psychology in 2014 and completed her internship at VA Maryland Health Care System/University of Maryland School of Medicine in Baltimore, Maryland, as a neuropsychology intern within a larger psychology internship consortium. She then completed a two-year neuropsychology fellowship with the Cleveland Clinic Foundation in Cleveland, Ohio, where she conducted neuropsychological evaluations with patients referred from all major subspecialties, including specialty clinics such as the Center for Brain Health (dementia), Center for Neurological Restoration (movement disorders), Rose Ella Burkhardt Brain Tumor and Oncology Center, and the Epilepsy Center. Research interests have included cognitive outcomes following supplemental motor area resection, hippocampal volumetrics in mesial temporal sclerosis, predictive memory profiles in patients with temporal lobe epilepsy, and validity testing in Veterans with serious mental illness. Her clinical interests include neurodegenerative disease, specifically the dementias, and she looks forward to collaborating with other health professionals. Currently, Dr. Mullane is licensed in Oregon and board certified in Clinical Neuropsychology through the American Board of Professional Psychology (ABPP). Dr. Mullane is a member of the training committee.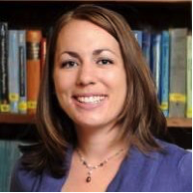 Ashley Smith Watts, Ph.D., Neuropsychologist, North Albany location. Dr. Watts earned her doctorate in clinical psychology with an emphasis in behavioral genetics from the University of Colorado Boulder in 2015. During graduate school, her clinical interests included conducting neuropsychological evaluations across the lifespan and providing empirically supported psychotherapies for individuals with serious mental illness. Her research focused on heritability and developmental models of executive functions, self-restraint, and temperament. Dr. Watts completed her doctoral internship and postdoctoral fellowship in adult neuropsychology through the Alpert Medical School of Brown University, where she conducted neuropsychological evaluations with patients across multiple settings, including a psychiatric inpatient hospital, a VA medical center, and two academic medical centers located in Providence, RI. Currently, she conducts neuropsychological evaluations with adult and geriatric patients through the Samaritan Neuropsychology Clinic. Her clinical interests include dementia, ADHD, and cognitive dysfunction with comorbid psychiatric disorders. Her research interests include topics related to statistics, methodology, and clinical practices in neuropsychology. Dr. Watts is a member of the Training Committee.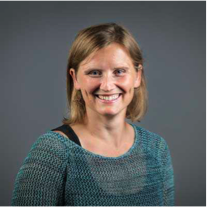 Lindsey Felix, Ph.D., ABPP-CN, Pediatric Neuropsychologist, North Albany location, Samaritan Pediatrics – Corvallis, and Mid-Valley Pediatrics – Albany. Dr. Felix received her doctorate from the Illinois Institute of Technology in 2009 and completed her predoctoral internship at the University of Chicago Medical Center. She completed her postdoctoral fellowship in Pediatric Rehabilitation Psychology and Neuropsychology at the University of Michigan Hospital System. She joined the medical staff at Seattle Children's Hospital in 2012 where she provided inpatient consultation services on an inpatient Rehab team, conducted inpatient and outpatient neuropsychological evaluations, and supervised predoctoral psychology interns. Dr. Felix's clinical interests include evaluation of children and adolescents with cognitive, psychosocial, or learning/academic concerns due to a variety of etiologies, such as neurodevelopmental conditions (e.g., ADHD, Learning Disorders, Autism Spectrum Disorders, etc.), prenatal exposures, acquired brain injuries (e.g. traumatic brain injury, concussion, epilepsy, brain tumors, stroke), and other forms of central nervous system dysfunction. She is board certified in Clinical Neuropsychology through the America Board of Professional Psychology.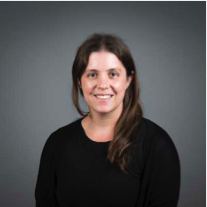 Andrea M. Jackson, Ph.D. Neuropsychologist, North Albany location and Geary Street Family Medicine. Dr. Jackson received her doctorate from the University of Windsor in 2017 and completed her internship and residency at Dartmouth-Hitchcock Medical Center. She works at Samaritan Health Services in the Neuropsychology Clinic and at Samaritan Family Medicine – Geary Street. She sees adults with a broad range of cognitive concerns and her particular interests include brain tumors, dementia, and nonepileptic seizures. Areas of research have included psycholinguistics, traumatic brain injury, and brain tumors.
Neuropsychology Didactics:
General didactics include a breadth of topics related to neuropsychology and behavioral health topics, including topics on multiple sclerosis, epilepsy, dementia evaluations, CBT in the primary care setting, motivational interviewing, sexual health, and illness cognition models.
In addition to the didactics provided to the internship cohort, the neuropsychology track intern also participates in a neuropsychology-specific group supervision one day a week. Within this, a journal club is conducted that covers major disorders, psychometrics, and principles of cognitive functioning. Additionally, fact-finding and case presentations are conducted to develop skills related to case conceptualization and preparation for boards.
Neuropsychology Training Objectives:
The Samaritan Health Services Psychology internship strives for interns to demonstrate competence with the APA Standards of Accreditation (SoA). Additionally, we have two other measures we feel are important to the development of professional psychologists. Specifically, we emphasize exposure to issues around advocacy and management. Progression through the training program, for the neuropsychology intern, is more specific and includes the following conceptualization: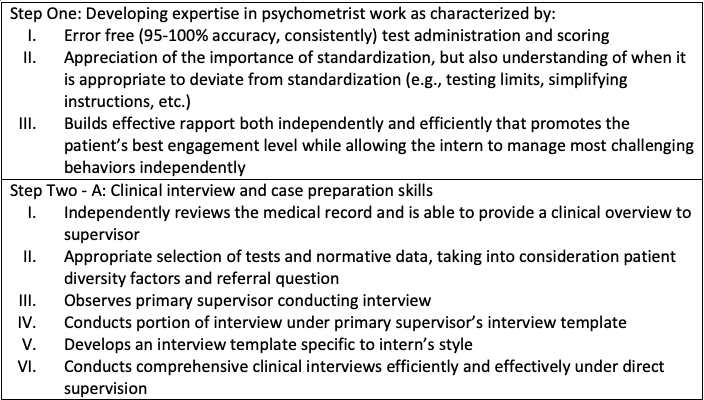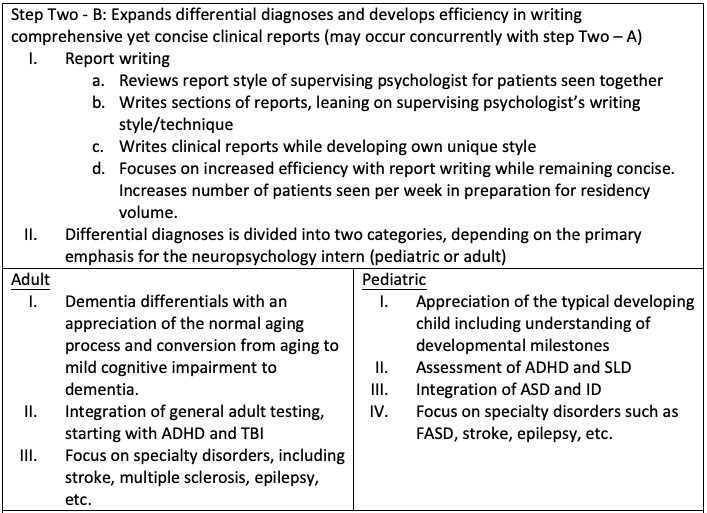 Setting:
Samaritan Health Services (SHS) is a network of hospitals, clinics, and health services located throughout the beautiful Willamette Valley and central coast region of Oregon. The network began in 1997 with two hospitals joining to serve the Mid-Willamette Valley and has grown to five hospitals, 80 clinician clinics, a senior care facility and several healthcare plans all with the goal of "building healthier communities together". Our outpatient settings range from rural health care on the Central Oregon Coast to more urban settings in the Mid-Valley.
Each clinic is unique and located in a distinctive geographic location in Oregon, which allows students a variety of patient populations with which to work. The coastal region is more rural and allows students the opportunity to work with a culturally diverse population of adult and adolescent patients, many of whom have typically been underserved. This area has a high incidence of patients with drug and alcohol addictions, as well. The Mid-Valley regions are also culturally diverse and tend to be more broadly represented on the socio-economic spectrum.