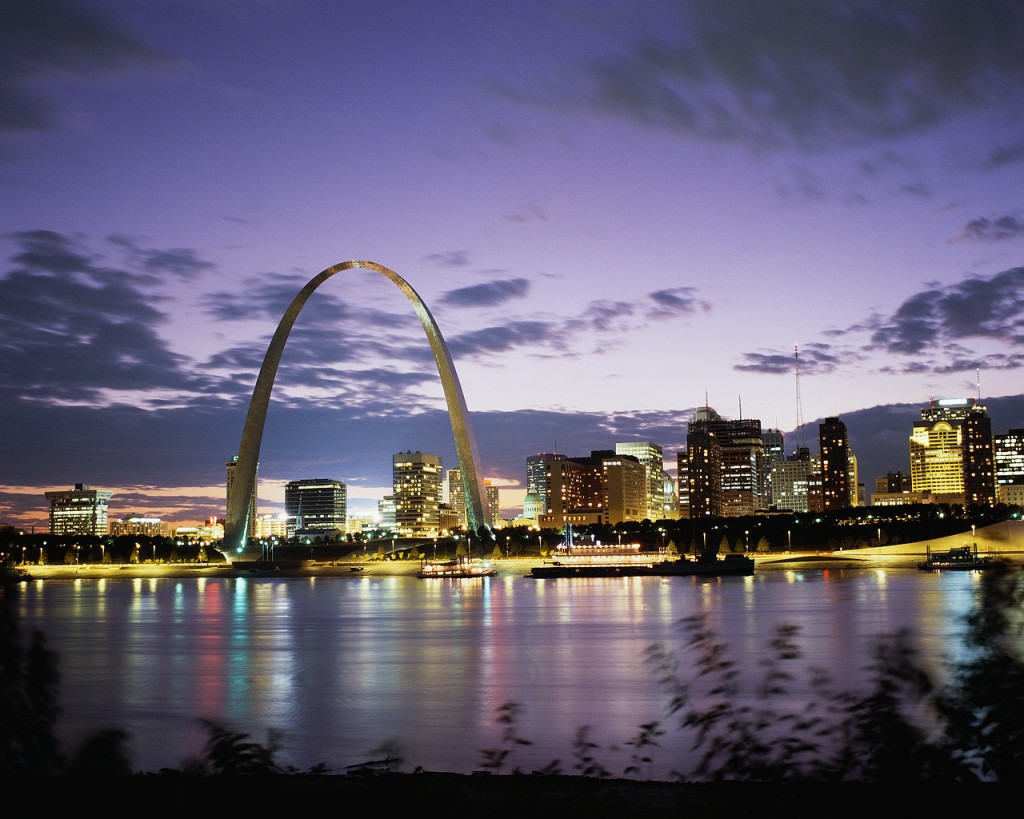 VA ST. LOUIS HEALTH CARE SYSTEM
AITCN Program Contact:
John R. Hogg, Ph.D., ABPP                   
Neuropsychology Experiences Offered: 
Neuropsychology Track

  (At least 50%) (Separate APPIC Match Number – 139912)

Neuropsychology Emphasis (30% to <50%)

Neuropsychology Experience (>20% to >30%)

Neuropsychology Exposure (20% or less).
Resources / Links:
http://www.psychologytraining.va.gov/stlouis/
http://www.psychologytraining.va.gov/docs/stlouis-psych-intern.docx
Brief Description of General Internship:
The predoctoral internship at the St. Louis VA Healthcare System is fully accredited by the Commission on Accreditation of the American Psychological Association.  The next site visit will be during the academic year 2017.  The St. Louis VA Healthcare System Psychology Training Program offers APA-accredited internships to U.S. citizens who are pursuing a doctoral degree in clinical or counseling psychology from an APA-accredited institution.  There are a total of five intern positions available annually, which includes four generalist track positions and one neuropsychological track position, although the structure of training does ensure a breadth of experiences for all five interns.  Our training program follows a practitioner-scholar model.  In general, interns will rotate quarterly while also maintaining a year-long concentration experience.  The internship begins in late July each year.
Brief Description of Neuropsychology Training:
Within our generalist model of training we are able to offer a track for individuals interested in devoting 50% of their time to the provision of Neuropsychological activities related to medical and psychiatric populations, in order to meet the needs of individuals planning to apply for Neuropsychology Residencies that abide by the Houston Conference Guidelines. Applying for, and being selected for, the Neuropsychology Track will dictate that the intern select the Neuropsychology and Polytrauma/TBI rotations as two of the four major rotations for the year. On both of these rotations, the emphasis of training will be in the delivery of neuropsychological services with exposure to different patient populations. Additionally, Neuropsychology specific didactics will be added during at least 50% of the training year. This is in addition to the generalist didactics offered to all interns throughout the training year.  The Neuropsychology Track allows for an intensity of Neuropsychology training while maintaining the primary internship goal to produce a competent generalist psychologist.
Neuropsychology Supervision: 
Please refer to the description of neuropsychology training for specific information regarding rotations.Supervision of training on the Neuropsychology rotation will be provided primarily by John Hogg, Ph.D., ABPP, Board Certified in Clinical Neuropsychology, Director of the Neuropsychology Clinic.  Supervision of training on the Polytrauma/TBI rotation will be provided primarily by Meredith Melinder, Ph.D., Staff Neuropsychologist in the Polytrauma program.  Additional supervision for either rotation, or for the optional Geropsychology – Rehab and Extended Care rotation (please see our training brochure for additional information) is provided by John Neudecker, Ph.D., Staff Neuropsychologist and Assistant Director of Training for Psychology.
 Neuropsychology Didactics: 
All interns, regardless of rotation assignments, are expected to attend the weekly Intern Didactic Seminar in addition to the weekly Enrichment Seminar Series proctored by VA St. Louis Health Care System Staff Psychologists as well as consultants from a variety of other health care fields. These didactic experiences help ensure that all interns (including those on the Neuropsychology Track) receive training sufficient to produce a competent generalist psychologist. The Neuropsychology Track Intern will get additional training in didactics specific to neuropsychology through inclusion in a weekly neuropsychological case conference meeting as well as a monthly journal club for neuropsychologists and all neuropsychology trainees while they are participating in rotations with a neuropsychological focus.  In addition, while participating in the Neuropsychology Major Rotation, the Neuropsychology Track Intern will also have the option of attending neuroanatomy ("brain-cutting") meetings at the Washington University School of Medicine.  Specific training relevant to the needs of the intern will also be provided directly by rotation supervisors (e.g.; test administration and scoring, test interpretation, neuroanatomy review, etc.).
Neuropsychology Training Objectives:
Our primary objective is to provide a suitable learning experience for the creation of a competent generalist psychologist with sufficient neuropsychological specialty training to be a well prepared, competitive applicant for Neuropsychology Residencies that abide by the Houston Conference Guidelines.The St. Louis VA Medical Center is a Tertiary Care Center for the VA Heartland Network/VISN 15.  Located across two campuses (John Cochran (JC)) and Jefferson Barracks (JB)), four Community-Based Outpatient [Integrated Care] Clinics(CBOC's), and a community-based Recovery Center, the medical center provides medical and mental health services to a diverse population from rural and urban settings throughout Missouri, Southern Illinois, and adjoining states. Organizationally, the Psychology Service is located within the Mental Health Service (MHS). MHS provides comprehensive MH services to approximately 10,500 veterans (>110,000 visits/year), including 2,600 veterans on our psychosis registry. These services include a large outpatient Mental Health Clinic, a Senior Veterans MH Clinic, extensive Substance Use Disorder programs (SARRTP, Opioid Addiction Treatment Program, Buprenorphine Clinic, Smoking Cessation), Primary Care Mental Health Integration, two PTSD Clinical Teams, CWT/Vocational Rehabilitation, MHICM (Mental Health Intensive Case Management), Family Psychoeducation, Peer Counseling, Neuropsychology, Medical Psychology/Consultation & Liaison, and a recently opened Psychosocial Rehabilitation and Recovery Center (PRRC), or "Recovery Center". The St. Louis VAMC provides all inpatient services to the medical centers in the Eastern half of VISN 15. Inpatient services include: 70 acute psychiatry beds (General and Geropsychiatry) with 2000 discharges per year, an ALOS of approximately 8 days, and an ADC of approximately 50; a 50 bed Domiciliary; 25 Substance Abuse residential rehabilitation beds; and 8 Psychiatric Residential Rehabilitation Treatment Program beds under construction.